Using Corruption Allegations in International Arbitration as a Sword and Shield
Speakers will discuss how corruption allegations in international arbitration are used as a sword and shield.
We will cover commercial arbitration and investment treaty arbitration as well as various domestic jurisdictions such as France and UK.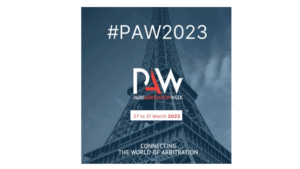 Conveners:
Prof. Veronika Korom (ESSEC)
Alexander Leventhal (Partner, Quinn Emanuel Urquhart & Sullivan)
Prof. Nikos Lavranos (SG of EFILA)
Host/Moderator:
Saadia Bhatty (Partner, GIDE LOYRETTE NOUEL)
Speakers:
Sophie Nappert (3 Verulam Buildings Barristers)
Dr Guillaume Aréou (Associate, Reed Smith)
Dr Jadranka Osrecak (Deputy of Municipal State Attorney at the Municipal State Attorney Office in Zagreb)
Dr Markus Burgstaller (Partner, Hogan Lovells)
DATE: THU, 30 March 2023, 16-18 h
DRINKS: 18-20 h
VENUE: GIDE LOYRETTE NOUEL, PARIS
The event is free of charge but registration via Eventbrite is required.
The event is hosted by: GIDE LOYRETTE NOUEL, Paris