SAVE THE DATE! 
13 October 2022 in Brussels:
8th EFILA Annual Lecture on
ESG investment strategy
This EFILA Annual Lecture will consist of two parts.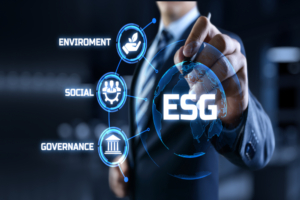 First, Jillian Kirn of Climate Change Counsel will give a general overview on ESG, thereby providing the framework for the ESG discussion.
Second, Laurent Lhopitallier of Sanofi will explain how ESG investments work in practice by presenting Sanofi's ESG investment strategy.
After both presentations, we will open the discussion with the audience.
Programme
16.30 – 17.00 Registration & coffee
17.00 – 17.15 Welcome address by Prof. Nikos Lavranos (Secretary General of EFILA)
17.15 – 18.15 Annual Lecture by Jillian Kirn (Climate Change Counsel) and Laurent Lhopitallier (Sanofi)
18.15 – 19.00 Panel discussion and Q&A
19.00 – 19.00 Drinks
Register and buy your ticket via Eventbrite